The Philadelphia Eco-District Incubator has organized a team of educators to offer a wide range of educational services in support of the Green Transition. The team is led by Christopher Zelov whose early work included the award-winning film "Ecological Design: Inventing the Future" (1995) and companion book "Design Outlaws: On The Ecological Frontier" (1997, 2001). Over the last twenty years, he has created one of the more substantial cinematic knowledge bases on the dynamics of the Regenerative Ecological Design movement and the pioneers involved in it. As well as producing more than 15 films, 5 books, and 4 inventions. This background provides the unique expertise and network upon which these educational services are offered:
Multi-Media Presentations and Custom Film Productions on cutting edge aspects of Sustainable Design
Our extensive film archive allows us to quickly organize high impact presentations on important aspects of Regenerative Ecological Design.
Here is an example of our heuristic approach to filmmaking:
(see The Knossus Project on Youtube.)
Research, Analysis and Future Scenario Imagineering
This knowledge base and our association with pioneers and practitioners in green design, allow us to organize research teams to investigate opportunities and leverage points in the built environment.
New: Opening Essay for the book called City-21: The Search for a Second Enlightenment
Regenerative Ecological Design Consulting from the backyard to the city-scale
Our treasure trove of knowledge on sustainable design allows us to help condo owners, home owners, building owners, neighborhoods, and cities to retain us on a consulting basis to explore options to significantly improve the built environment.
Courses
Team members can offer courses in environmental design, infrastructure strategies, and inventing Eco-Futures. Courses can be customized to meet your needs.
Inventing Eco-Futures Course
Topics covered include: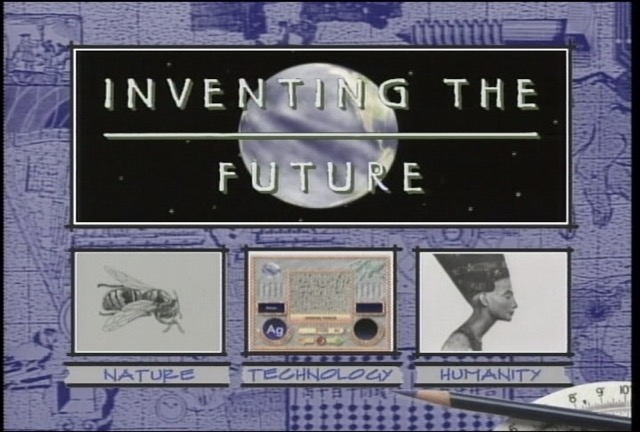 Profiles of Key Pioneers
Design Science Revolution (Buckminster Fuller)
Ecological Design Dynamics
Creating Eco-Villages
New Concepts in Cine-Architecture
The Imaginarium for the Regenerative City
The Long Now Perspective
The Best of Regenerative Design
New Inventions in the field
Urban Eco-Districts
Edge-Ucation and the Future of Design
City21 (

New:

Bibliography)
Creating What Matters Course
This course was developed by music composer Robert Fritz, and is taught over a 5 week period.
This is some of the best human potential material ever organized into a working body of knowledge.
Key concepts covered include:
Structural Tension
Current Reality
Fundamental Orientation
Telescoping
Primary Choice
Creator/Creation
Frames
The Creative Cycle
Time and Design. A clip from a forthcoming production currently called: Edge-Ucation.